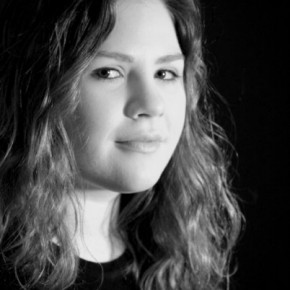 Mandy is a twenty-four-year-old singer from Chicago, Illinois. In 2004, she graduated with a concentration in Musical Theatre from the prestigious Chicago Academy for the Arts (CAFTA), the only private performing and creative arts high school in the state of Illinois. In 2008, she graduated from Birmingham-Southern College (BSC) with a Bachelor of Arts in Musical Theatre, the only student in the Musical Theatre major to graduate that year. While at BSC, Mandy was also a member of the Zeta Tau Alpha Fraternity and a member of Alpha Psi Omega, the National Theatre Honor Society.Mandy has been singing since she was a child, and in addition to her extensive formal training as a vocalist, she has thirteen years of formal training on the piano. While she can adapt her voice to any event or occasion, her vocal specialties include musical theatre, show tunes, jazz, oldies, and rock 'n' roll. She has recorded four independent cd's and has produced five of her own benefit concerts for various charitable organizations. In addition to these concerts, she has performed at a number of other charity events and has played major roles in numerous productions including the roles of Fantine in Les Miserables, Marta in Company, and Alice in Alice in Wonderland. She has also performed in such productions as Jesus Christ Superstar, The Taming of the Shrew, Our Town, Merrily We Roll Along, Urinetown,and a number of choral performances. During her time at BSC, she was also a member of the original cast of Marley: Being a Ghost Story of Christmas.
Her behind-the-scenes experience is also extensive. In addition to producing five of her own charity benefits, Mandy has worked backstage as the Makeup Designer for Our Town, as the Assistant Stage Manager for Dollhouse by Rebecca Gilman, and as the Props Crew Head and the Light Board Operator for As You Like It. She directed a children's choir during high school and has had various other backstage roles in a number of other productions including Into the Woods, Agnes of God, and Pippin.
She is currently teaching private piano lessons and singing for weddings, funerals, and other events while also pursuing new ways in which she can combine her passion for singing with her passion for charity.  In her spare time, Mandy enjoys reading the works of Wally Lamb, Stephen King, and Mark Z. Danielewski as well as writing her own short stories and watching movies, sometimes for entertainment but often for critical analysis. She loves roses and vintage themes, gets her inspiration from Bernadette Peters, and enjoys listening to the old-time radio show Suspense! She is recently married and currently resides in the south suburbs of Chicago with her husband and their cat.
Mandy can be contacted at mandyb1986@gmail.com